Not practicing what one preaches is hypocritical.
We have committed ourselves to sustainability and attempt to exemplify this in our everyday work wherever possible. Because if one wants to be credible, one must always start with oneself first.
For example, all our service vehicles are powered solely by electricity. We are convinced that long-term vision always reaps rewards.
Our operational area also remains rather manageable within the region of Aadorf – Frauenfeld – Winterthur – Schaffhausen. We know our customers and rely on continuity.
We have already achieved 86 percent implementation of the paperless office through consistent use of sophisticated applications and cloud solutions. This ensures that our services remain absolutely transparent and traceable for our customers.
Our values
We always put our customers at the centre of our work.

We actively contribute to saving drinking water.

We only say what we can abide by.

We work professionally and clean.

We support our employees and thus provide an important foundation for the future.
Emission-free on the road – with the electrically powered Nissan eNV200, we also focus entirely on sustainability in our vehicles.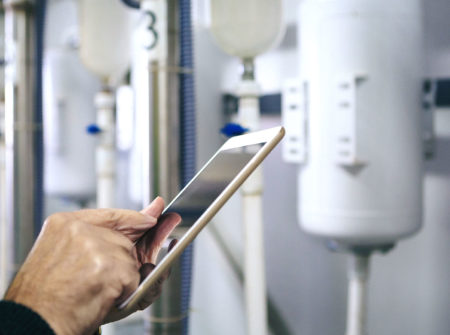 Paperless on the road – this saves resources on the one hand and offers absolute transparency and traceability on the other.
«We could save a lot of water if we humans drank more water.»
Stefan Fleischer (*1938), retired, formerly organiser of a large bank